Smoothing + Anti-Aging + Glow
AM/PM for all skin types.
What it is: When the colder months hit, lower temperatures and humidity also hit your skin with dryness and irritation. Recently featured in The New York Times, The Duo by Tulura is a two-step moisturizing program designed to smooth fine lines and prevent signs of aging, ensuring a bright, all-day glow.
The Duo includes:
Vitamin Peptide Serum 1.7FL.OZ
Botanical Facial Oil Cold Season 1FL.OZ
Vitamin Peptide Serum: This serum is an instant skin refresher, combining five powerful anti-aging peptides that stimulate your skin's natural functions. Plus it's pH balanced, so you can skip your toner.
Botanical Facial Oil: Cold days can do a number on your skin. This botanical facial oil is specially formulated for the colder months to help your skin stay hydrated and nurtured while also protecting it from the winter elements.
For the complete list of ingredients, please refer to the ingredients page.
Made in USA
Safely packaged in tamper proof pouch
Fully recyclable glass bottles
Proprietary formulations made in USA
Produced in small batch with vegan, organic, cold pressed, unrefined ingredients.
Orders over $50 qualify for free shipping.
Typically ship within 1-2 business days from Monday to Friday.
Question? Send us a message to info@tulura.com or see our shipping page.
Contact us within 30 days of the ship date to return an item. Learn more at tulura.com/return
Customer Reviews
06/15/2022
Merle S.

United States
Tulura products
Your products work very well for my skin. Love the new bottles, less drips, all good!
03/06/2021
Roni S.

United States
Excellent Skin Care
So far, The Duo has kept my skin looking fresh and dewy throughout the cold weather season!
01/26/2021
Lauren F.

United States
Can't live without
I litterally cannot live without these products...well I mean I could but my skin would not be the same. This is the only skincare that has consistently performed over 3 years in a row...usually they work for a little while and then become a problem or stop working not Tulura....it is truly skin transforming. xoxo Tulura!
01/05/2021
melissa s.

United States
love
excellent customer service and excellent quality product
YL
12/23/2020
Yahaira L.

United States
Great product for sensitive skin
I had very irritated skin from the face mask and pregnancy hormones. After a few weeks of using Tulura, the irritation subsided. Definitely plan on continuing to use the product, but I do have to add a face balm for additional moisture since I also have very dry skin.
12/16/2020
Cecilia H.

United States
Feels great in the cold weather!
I have had mixed results from using oils on my face. I've pretty much tried 'em all… and while I like the glowy feeling, my skin can easily get congested from oils. This one, however, have not made me feel that way at all. I have only used it for a few weeks, and mix it with my January Labs products to avoid clogged pored since I am still hesitant to go all oil-based. So far my skin feels and looks clear and great! Thank you Tulura, I am on the wait list for the cleanser and look forward to using the Cold Formula duo all winter long :)
12/12/2020
Alona T.

United States
Get it!
So far it's good. It's light and doesn't clog my pores! Fast and easy service.
12/10/2020
Alexis Z.

United States
Nice, but doesn't play well with others
I bought the cold season duo and the oil and serum are nice, with a very faint botanical, but they really only work well together, maybe with sunscreen on top. When I tried to put other serums beneath it, the texture was really sticky and weird and it started to pill.
12/09/2020
Cuomo, R.

United States
Amazing skin care
I bought the cold season Duo and since I started using these products about 2 weeks ago my skin has DRAMATICALLY improved. It is absolutely amazing. My skin is relatively sensitive, and I used to suffer (for years!) from adult acne and the over-production of oil. However using these products has really cleared my face from breakouts and given my skin a healthy radiant glow. They're super high quality and I personally love the smell of the oil which is very herbal. I use the serum and the oil at night, and rotate another set of products (niacinamide 10% serum and a Korean moisturizing cream with maple sap) during the day and I have found this routine to be seriously miraculous. When I say I suffered from "bad skin" for years I mean it was such a source of insecurity for me, and I can't believe that after countless different experiments to find the right products I've finally found them in the form of Tulura. The cost of the duo is more than what I normally spend on skin care, but for me it's totally worth it and using them only at night helps to stretch their lifetime. I will definitely purchase these again and look forward to trying the warm season duo in the spring/summer :)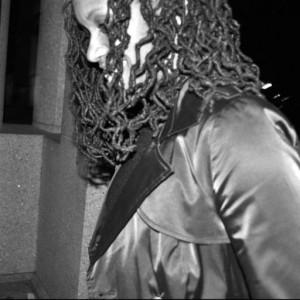 SB
12/06/2020
Stephenie B.

United States
The best
It's great for mature skin and lasts all day. I put it on in the morning and had an eyebrow appointment in the afternoon. My esthetician asked what products do I use because my skin still looked hydrated and moisturized many hours later.
Our promise to you
No parabens
No fragrances
No fillers
No synthetic preservatives
Nothing to hide
Our commitment
Drawing on my life experience in South Korea, Hawaii, and New York, I developed a deep interest in natural treatments from around the world.
Now, with my facial studio and skincare line I'm on a personal mission to bring a better skincare experience to everyone. I believe the highest quality ingredients are the key to unlocking healthier skin, more self-confidence, and results you can see and feel.
Love and respect.
Eileen Feighny della Faille — Founder
Celebrity Facialist, Licensed Esthetician, and Certified Aromatherapist
Tested on women,
not on puppies.