Cleanse + Anti-Aging + Glow
AM/PM for all skin types.
What it is: During the warm months, the sun and heat can do a number on your skin. The Tulura All-in-One Warm Season set helps combat the dryness and irritation in just three easy steps, revealing your clearest and most radiant skin all season long.
The set includes:
Revealing Botanical Oil Cleanser 4FL.OZ
Vitamin Peptide Serum 1.7FL.OZ
Botanical Facial Oil Warm Season 1FL.OZ
Step 1 Cleanse: This cleanser uses nourishing oils and real botanicals like antiseptic tea tree to lift away impurities, makeup, pollutants and excess sebum, leaving your skin revealing and moisturized without that pesky oily residue feeling.
Step 2 Hydrate: This serum is an instant skin refresher, combining five powerful anti-aging peptides that stimulate your skin's natural functions. Plus it's pH balanced, so you can skip your toner.
Step 3 Glow: When it's warm outside, your skin needs a little extra help to stay balanced and protected. This botanical facial oil does just that by providing a nurturing blend of hemp, marula and tamanu oils to soothe and moisturize.
For the complete list of ingredients, please refer to the ingredients page.
Made in USA
Safely packaged in tamper proof pouch
Fully recyclable glass bottles
Proprietary formulations made in USA
Produced in small batch with vegan, organic, cold pressed, unrefined ingredients.
Orders over $50 qualify for free shipping.
Typically ship within 1-2 business days from Monday to Friday.
Question? Send us a message to info@tulura.com or see our shipping page.
Contact us within 30 days of the ship date to return an item. Learn more at tulura.com/return
Customer Reviews
04/27/2022
Magdalena M.

United States
12/09/2021
Deborah K.

United States
TULURA TRIO
I purchased the all in one warm trio since I live in a hot/dry climate. I just turned 70yrs old and bought this as a treat for myself. I immediately noticed dry skin sloughing off when using the cleanser. I love that these products are botanical and have a light scent. So far, I'm loving this trio! I can see my skin glowing!
11/02/2021
Deon

United States
WOW
I ran through and tested the full set. I love oil cleanser — I love how lightweight it is, yet effective of removing the makeup/spf of the day, allowing for the perfect canvas to then double cleanse (if needed). The oil I love, I opted to test it at night as my skin is oil prone and I love how it nourished my skin, and finally the SERUM. WOW. The glide, yet seep into my skin, is something I've never felt from a serum. Peptides in general for me leave a very tacky texture, where the only thing this one left me feeling was hydrated and radiant.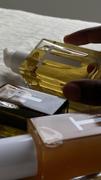 08/19/2021
Paula N.

United States
I feel ***** without it!
Simple, effective, and smells oh so good! Its now a staple in my skincare routine. PS love the new packaging!
08/19/2021
Clozeau

United States
This product is dope!!
Easy, Simple, and works on making your skin glow !! Love Tulura and the new packaging is awesome
Our promise to you
No parabens
No fragrances
No fillers
No synthetic preservatives
Nothing to hide
Our commitment
Drawing on my life experience in South Korea, Hawaii, and New York, I developed a deep interest in natural treatments from around the world.
Now, with my facial studio and skincare line I'm on a personal mission to bring a better skincare experience to everyone. I believe the highest quality ingredients are the key to unlocking healthier skin, more self-confidence, and results you can see and feel.
Love and respect.
Eileen Feighny della Faille — Founder
Celebrity Facialist, Licensed Esthetician, and Certified Aromatherapist
Tested on women,
not on puppies.